| | |
| --- | --- |
| | Interactive Leagues |
If you are injured during a league, wish to leave or re-enter the leagues next month, or need a result deleting, please email Paul Hill.
League rules and etiquette page  Membership and joining info
How to book courts
Rushcliffe Arena 0115 981 4027 or legacy Parkwood online booking
Prime time courts reserved for our club members. Book in person or over the phone for prime time. Expressions can book 14 days in advance and non-expressions 10 days. PLEASE DON'T ABUSE OUR PRIVILEGE
Lee Westwood Sports Centre 0115 848 3219 (Cost £6 per court, just mention you are a club member when booking)
This month we start a trial of doing the leagues in SquashLevels to try and improve the league and resolve some issues we had with the old league system
How to enter results
Preferred way:
Log into your SquashLevels account (free account is more than adequate)
enter the result by clicking on the relevant + in the relevant square of your league

either each game score like 13-7,13-6,13-8 or game score 3-0  ; Don't try and enter the league score of 7:1, the site automagically calculates the score
Your squashlevels score becomes more accurate if you enter the individual game scores and it can be useful to have the detail if you look back on your scores in the future

Don't worry if you submit your result incorrectly– Just go to the match detail and scroll to the bottom of your match and there is an edit button
Injury during the match- you enter the score normally and click the injury icon (The man with a walking stick icon)
Info from squashLevels help
…You need to be logged in to have full use of the boxes otherwise you will not be able to see player contact details or enter results yourself. If you are not a member you can still ask your club admin to enter your results on your behalf – you don't have to be a member to play in the boxes but it's a lot easier if you are!…
…To add a result, click on the either of the + links in the appropriate location in your box and a new page will open. Enter your results into this page and click on the Enter match results button to save them and return to the boxes page. You do need to be logged in for this or ask your club admin to do it for you….
or
ask your opponent to enter the results if they have an account
or
Contact rushcliffe.squash@gmail.com with your result
Do I need a squash levels account
Here is some useful info about squash level accounts
It is best if you have at least a free account, which allows you lots of features including entering your league results, however you can still email to get your result entered.
It is very easy to create a free account here and please remember to look up your name when creating an account. Your name should already be in the system as it's been entered into the league. Contact rushcliffe.squash@gmail.com if your name is not already there in the lookup when creating an account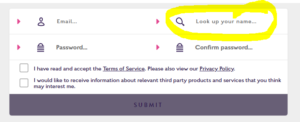 Benefits of moving the league to squash levels
More accurate squash levels ratings
More flexibility in running the leagues

More flexibility in start and end dates
Easier behind the scenes administration

Enables more types of leagues in the future like lunch league, Jnrs, Ladies, etc
Resolves some technical issues the club was having hosting and maintaining the old system
Ability to comment on matches
New scoring system
3-0 = 7-1 points
3-1 = 6-2 points
3-2 = 5-3 points
2-2 = 4-4 points
2-1 = 4-2 points
1-1 = 3-3 points
A walkover = 4 points
Instead of a multiplier, players get 7 extra points for completing all their games.
The benefit of the new scoring system is that it is more realistic as winning easily gives you more points than a close match
When entering scores please enter the match score, not the league points, as the system automatically calculates the league points from the match score e.g. 13-9, 12-14,13-3, 13-9   3-1
Contact info
We still have the contact page on this website (here) however if add contact details in the squashlevels league then it will be easier for people to contact you as they don't have to go to a different page